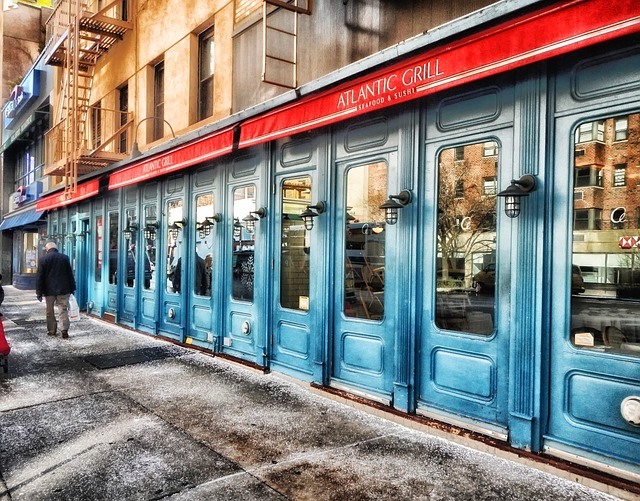 Winter temps in the teens or single digits in your area?
I can relate to that! We've even had our schools close a couple of days because of negative degree weather with close to -30 wind chills!
Soooo…are we destined to forego outdoor walking because of the Polar Vortex? Or are there some tricks to get around this chilly challenge?
If you're like me, you're not ready to be banned from the great outdoors until spring!  So have FUN interval walking in winter cold!  Here's what to do…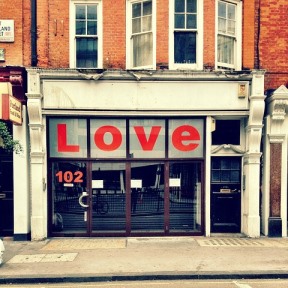 Take a drive to a nearby town with several city blocks of downtown boutiques, shops, eateries and such. Once you've scoped out the walkways that look pretty clear of ice & snow—you're good to go!
OKAY!
Now we're walking outside (tastefully wrapped in weather appropriate layers), feeling the joy of stretching as we stride freely, smelling the fresh outdoors, gazing at the sky, feeling the rush of being anywhere but indoors! This is definitely worth it! Even if Jack Frost does start nipping at your nose—that just means that it's time for a short "warm up" break!
To warm up after 10-15 minutes of walking…
Drop into a used bookstore and meander through the aisles of books! I'm learning to use my kindle more and more, yet there's nothing more comforting than turning the physical pages of a book with a steamy cup of peppermint or chamomile tea on a winter's eve.
…or stop by a family owned coffee shop to try their newest flavor-of-the-day!
I sampled a café du jour called "Kringle Surprise" which tasted so much like cinnamon-raisin coffee cake with vanilla icing, I could hardly believe I was drinking it! Definitely a welcome surprise on a blustery winter day–yum!
And…then we're back outside feeling warmed and energized—ready to take on the great outdoors…well at least for another 10-15 minutes!
Swinging your arms slightly and varying your walking speed, are two ways to keep that warm glow going as you're gliding across the pavement!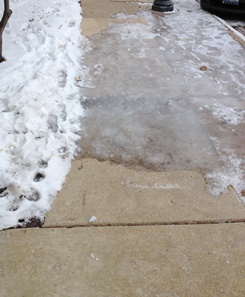 But…for safety's sake, be sure to watch where you're going…like I said, stake out blocks of cleared sidewalk before proceeding, (if possible) and then, still watch out for those unyielding "islands" of ice-crusted snow or sneaky clear ice you may encounter by surprise in your path!
And when another 10-15 minutes has passed…well, you know the drill! Exactly–time for another "get the heck out of the cold for a while" break!
For example, check out the local yoga studio schedule and pick up a copy—the warm or hot yoga classes may sound more appealing these days than on a humid day in August!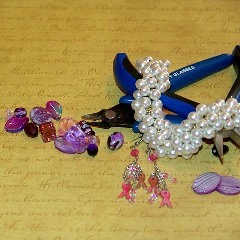 Or take a look at the do-it-yourself jewelry making shop for some intriguing designs for home projects, or to buy something slightly flirty and flamboyant to wear on warmer days ahead, (better yet–sooner)!
Don't wait for spring or summer to get that sassy attitude going—claim it NOW!
Or find out which day the cozy mom-and-pop eatery serves your favorite soup, (like one of my favs–cream of broccoli…mmmmm, which I always seem to miss out on unless I plan ahead).
Well, you get the idea!
You CAN have fun Interval walking in winter cold! It brings a glow to your cheeks and vigor to your step!
And stopping into local boutique-like businesses can open your eyes to an interesting new hobby, or book, add a few moments of bliss to your day with a cup of delicious dessert-like java, or with a tasty bowl of your favorite soup (carry-out or eat-in)!
And who knows? Maybe you will decide to enroll in that yoga class to add a good weekly stretch and strengthening routine to your walking! Go for it!
Have FUN interval walking in winter cold! Enjoy!
P.S.  To tell us what you think, please enter your first name and e-mail address in the form below along with your comment!  I look forward to hearing from you all!  (Only your first name will be displayed with your comments.  Your e-mail address will remain private). 
Related Blog articles:
Winterscape Dance Walking at Home!