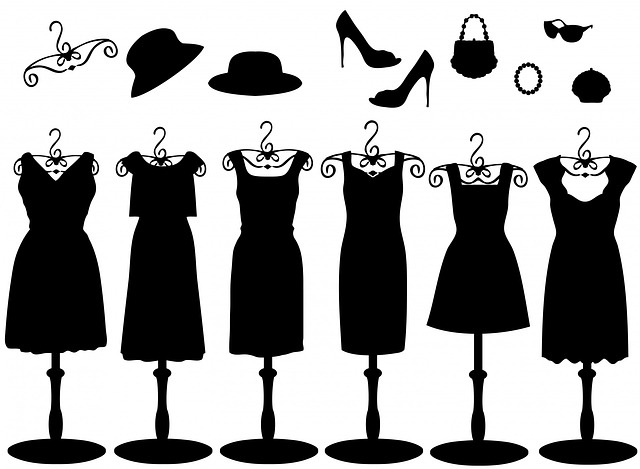 Things, things, things…  Why do we collect and hold onto so many things?  With this thought in mind, I did some closet revamp walking this past month! It was liberating!
For more than 10 years I've wanted to examine my closets, pinpoint redundancies and streamline my "hang up" clothes closets, fold up drawers, shelves and trunks of clothing.  I've been holding onto so much for way too long without re-evaluating!
The Closet Revamp Walking Mission
So this year, after spring cleaning (shampooing all carpets, scrubbing floors and various walls), doing taxes, and computer upgrades/file clean-up/critical backups, I set my mission to attack all my clothing storage areas as an essential high priority project.  I called it the "Closet Revamp Walking" mission!  It's a different approach to walking while achieving a goal I've had in mind for about 10 years!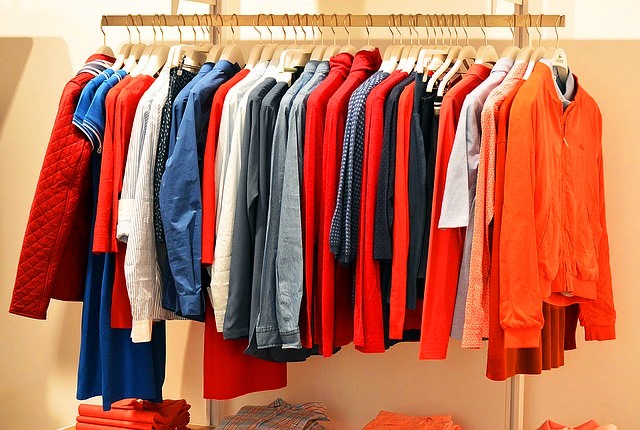 Closets to be addressed included two multi-level closets, a long hang-up master bedroom alcove, an office closet with 3 closet poles, a hallway closet and the cloak closet.  Along with these were the "out-of-season" trunk, a 9-drawer bureau, a 3-drawer armoire, 3 deep under-the-platform-bed drawers and portable drawers stacked in various closets, too. Whew!
Closet Revamp Walking Classification Process
Having remained approximately the same size for 30-some years since my children is a double-edged sword. True, many classic styles remain usable over the years, but sometimes it's just too easy to keep what we've identified as our favorite "go-to" clothing items way beyond their practical usage!  Not only do styles swing back & forth, but trending colors tend to change, as well (and if the color makes a comeback, the tones of the dye mix are usually different and clash).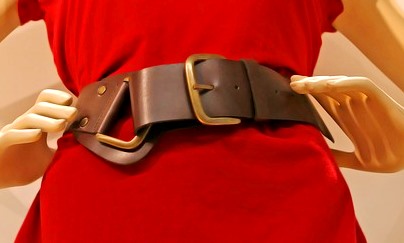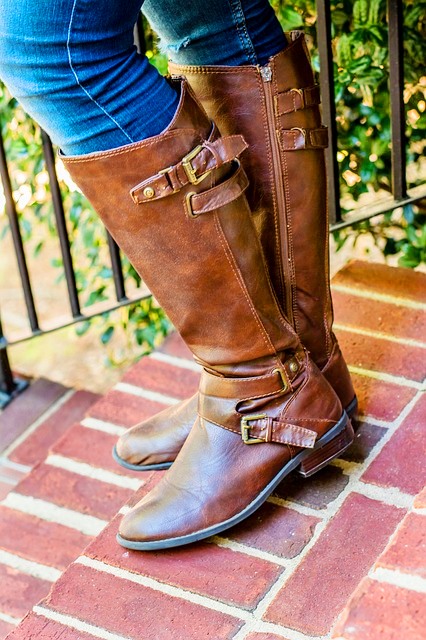 I also noticed that so many all-time "favorite" expresso brown items that I simply couldn't live without 10 years ago, now just sit in my closet!  They just don't "go" with anything new I've bought in the last 7 years.  Plus the classic high-heeled pumps (navy blue, beige & brown with matching purses),  haven't been worn in…well way too many years to count.  And most likely these will not be worn again…at least not by me!
The fashion scene doesn't require much more than my basic black shoes these days, except for extremely casual flip-flops, sneakers or super dressy evening wear (such as satin or gold dance shoes).
And then there are belts, scarves and purses…whole 'nother story—ha-ha!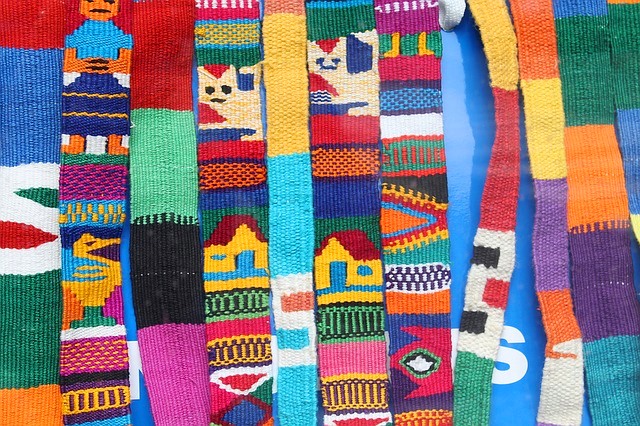 Yes, those vivid colors & shapes in those Guatemalan belts & scarves  would be the perfect accents for a pair of white jeans with a solid T.   But for some reason, this ensemble has never happened!  And although I'll keep some of the native Guatemalan belts & scarves for sentimental reasons, the rest of them need to find another home.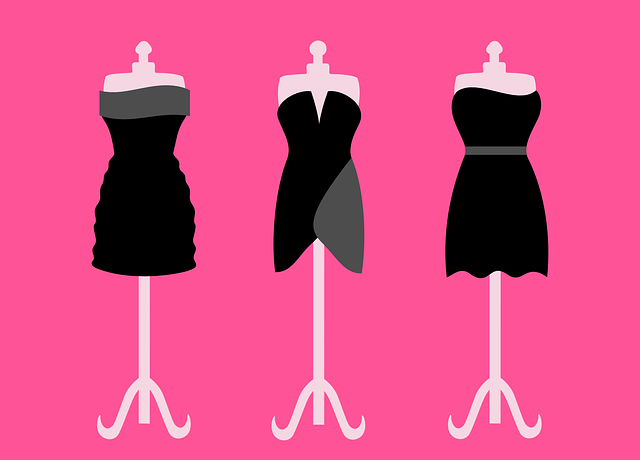 For almost 2 weeks I schlepped similar black dresses, suits, pants, skirts and blouses from various closets to common areas.  From there I unveiled redundancies, by trying almost everything on to form piles of keep/give-away/undecided.  I then tried on the "undecided" things (again) to further classify.   Whoaa!  I was emotionally exhausted!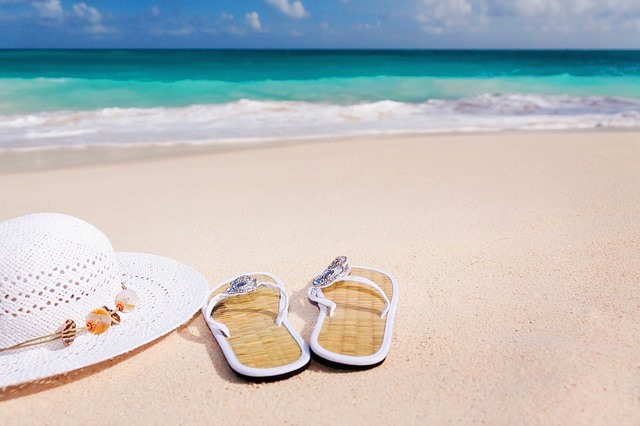 Emotionally exhausted?  Seriously?  Yes…absolutely!  But…why?
Well…I've learned that there are so many deep emotional ties to old classic clothing.  Perhaps it's because of all those wonderful past memories…the celebrations, birthdays, holidays, special evenings out, photographs, outdoor music concerts, or even just the memory of the comfort of a favorite day-to-day office-wear blouse, jacket or skirt, now noticeably out of date, but still in great shape!
And there's always the hope that a particular style we've loved (and received compliments on), but now considered "dated" or "retro" might suddenly come back in style!  Or at least it could make a great Halloween costume or theme party ensemble at some point…if it still fits, that is–ha-ha!
But, regardless…I tried to be a brutal as possible!  I was not going to go through this seven closet revamp nightmare any time soon again!  Enough!  This process is so much easier in theory than in practice…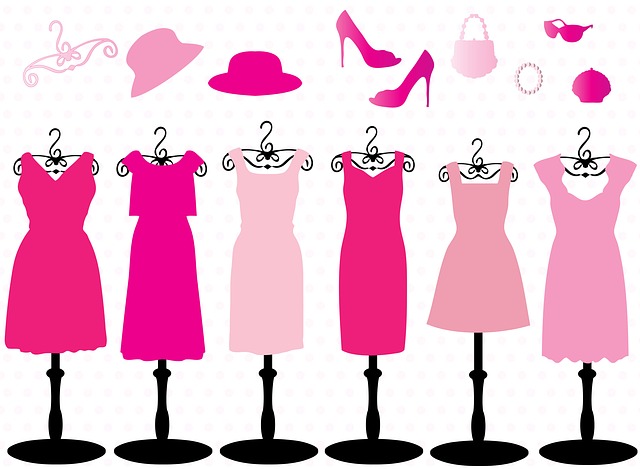 Silver Lining…
I did get some load-bearing walking in when I schlepped those heavy hang-up bag items back and forth (yes)!  And then extended my walking for a 10-15 minute walk around the house and yard, listening to my favorite music, clearing my head and pondering whether or not I might use some of the classic mainstays in my wardrobe that have remained unworn for several years.
This whole process lends itself to facing how much one's life changes over the years and now I could see it more clearly than ever…staring me in the face!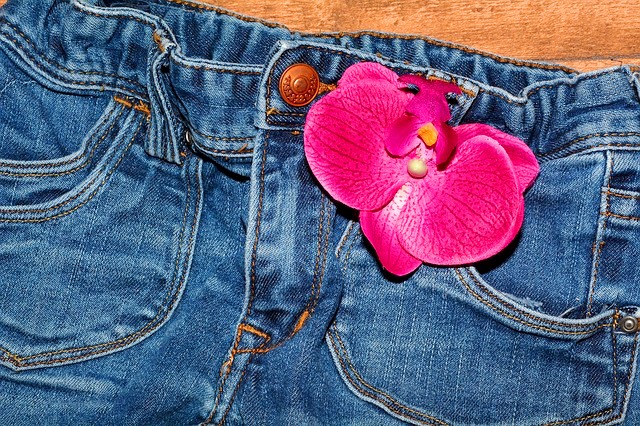 OK…so after creating eight large trash bags of give-away clothes, I walk each out to the car trunk & back seat, and then take another 10-20 minute walk around the neighborhood. Feeling light as a feather! Yay!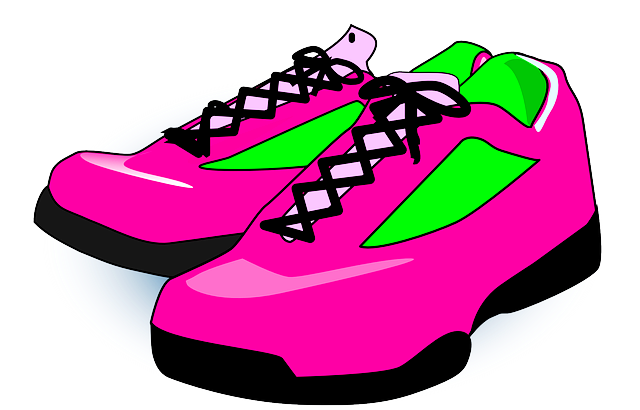 Honestly, the walking breaks made this whole arduous process palatable.  They kept me energized and positive as I reminded myself of how much I'd achieved!  I reconfirmed to myself mentally that I was moving in the right direction and visualized how good it would feel once the whole process was finally done!
Closet Revamp Walking Fine Tuning Challenge
So now with huge amounts of "stuff" out of my way, I can see what my essentials are!  But…I still have to reorg these in a way that makes sense for easy access.  My mental vision of organized clothing racks, shelves and drawers was similar to what I've seen in boutiques, so when I took a gander of what I had left to organize I freaked out at first!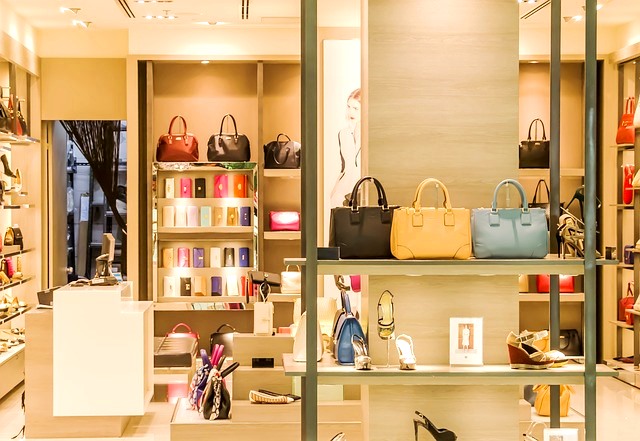 The main problem is that I have sooo many black tops, pants, skirts, dresses and suits that although the closets are much roomier and easy to peruse, at first glance I still can't tell which are house & garden work clothes, casual shopping/lounging, professional casual for day-to-day work, professional attire for meetings and dressy clothes for evenings out!
The black clothing also ranges from "vintage" black (washed many many times and now more of a charcoal), off black (washed and worn a few times) and pure black (fairly new and not worn very often, yet).  So among these, the black separates rarely "match"…hmmmm…thus necessitating a way to correlate the blacks that do match.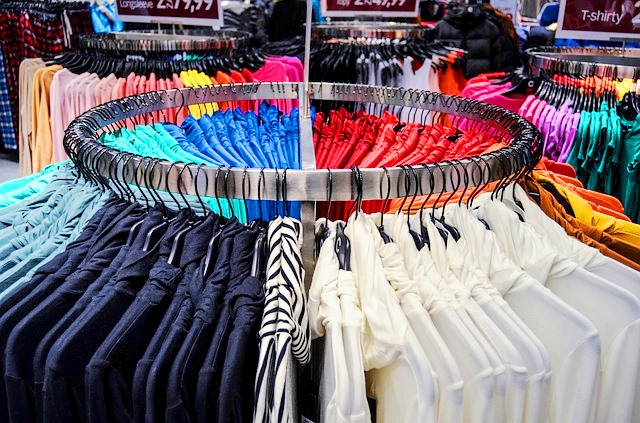 I'm still working on a way of labeling all of this and matching it up for quick access! To help me further I've ordered some clothes rack multi-colored separators which can be labeled to indicate type of clothing and a size range, too (I only fluctuate between a couple of sizes throughout the year…slightly smaller for summer, slightly larger for winter–about a size 2 to size 4 range…with a few size 6's for dead of winter and a couple of size 0's that I wear for about 5 minutes each year).
But wow! What a difference this adventure has made! I'm overjoyed to be rid of so much "stuff" that has been clogging up those drawers and clothes racks! The catharsis has been mind-blowing and has highlighted the benefits of taking short walks to relax and de-clutter my mind between chores, too!
Closet Revamp Walking – Lessons learned
I need to explore adding more color to my wardrobe—I'm not going crazy with this, mind you, but I definitely need to branch out in my color schemes!
My possessions can be burdens–I need to be willing to release them!
There are so many "things" I'm accustomed to seeing in my closets to the point that I've almost identified with them! Yet they are merely part of the normal day-to-day backdrop of my life and are never or hardly ever used! These can be given to others who might find more value in them. I do this every few months for separate closets & drawers, but not even close to the extent I've done this spring!
I learned some cool organizing hacks such as using clear recycling bags as garment bags!  They're thicker than clear dry cleaning covers but much lighter than heavy opaque garment bags–definitely the way to go for out-of-season & formal clothes! And clothing rack separators will help me to further refine my closet organization, too.
So who's up for some closet revamp walking? It's an adventure into exploring the essence of your day-to-day life in a different way! It also highlights the importance of taking those walking breaks to relax, unwind, reflect and plan forward, too.
Happy closet revamp walking, my friends!
Best to you all…
P.S.  To tell us what you think, please enter your first name and e-mail address in the form below along with your comment!  I look forward to hearing from you all!  (Only your first name will be displayed with your comments.  Your e-mail address will remain private).