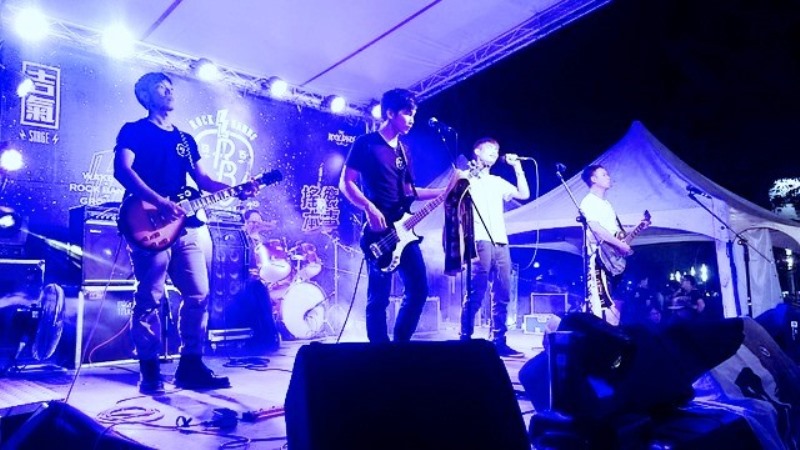 Where has the summer gone?  I knew it was time to grab a chance to do some outdoor concert walking soon!
Now in years past my husband and I have enjoyed mega-stars at multiple outdoor concerts–incredible memories!   But lately, with accelerating ticket prices…well, not so much.  Yet I was determined to find a local band event for outdoor concert walking within our budget!
Consequently, as fortune would have it, an opportunity came into view immediately from local news…
The advertised outdoor concert walking venue was just right!
It took place in the heart of a picturesque newly refurbished downtown area just a short drive away.  So after a light dinner, we were ready to go!
Once there, in order to enjoy a nice relaxing evening walk, we chose a parking space a little farther from the bandstand.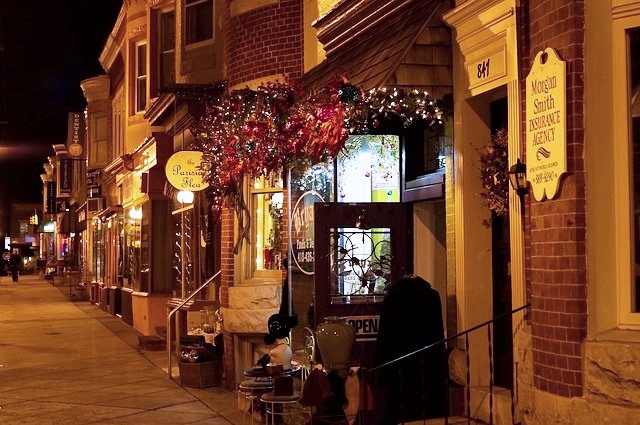 As we strolled along the side streets we noticed appealing taverns and restaurants. We couldn't resist perusing the menu posts from the sidewalk. Mmmm…if we hadn't already had dinner, we might have been tempted!  We'll be back!
And so we continued on…smelling the eateries' scintillating aromas as we listened to the rock band playing its heart out in the distance.  What a lovely balmy night!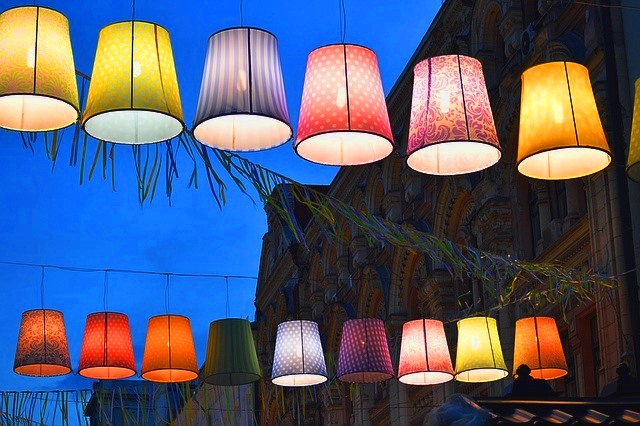 Once we reached the bandstand the band's popularity was doubly confirmed by the crowd of eager fans and the band sounded really good!
Next thing I knew we had jumped right in!
This "covers" rock band played a mix of classic and alternative rock songs—well done by a group of 20-to-30-something lads! From the middle of the crowd we swayed, rocked and clapped feeling perfectly at ease with this lively audience, most of them considerably younger.  It felt wonderful to see the young 'uns appreciating tunes we grew up with!
You're as young as you think, right?  And good songs live on to be appreciated for decades…
At one point the wholesome-looking band leader asked the audience "so…who out there is weird?"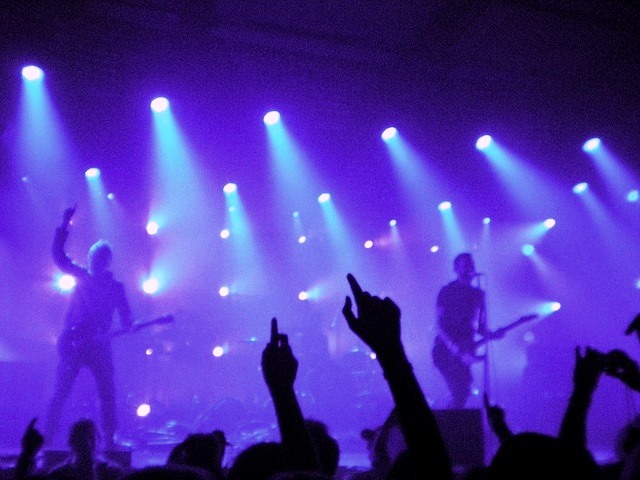 …followed by a bit of jovial banter with the audience.  And then the band leader raised his hand…to be joined by all of the other band members' hands too!
Scanning the crowd, I could see audience hands popping up all over the place!
And our hands soon followed, as my husband and I looked at each other and laughed out loud!
Well aren't we all just little bit weird, right? What's "normal" anyway?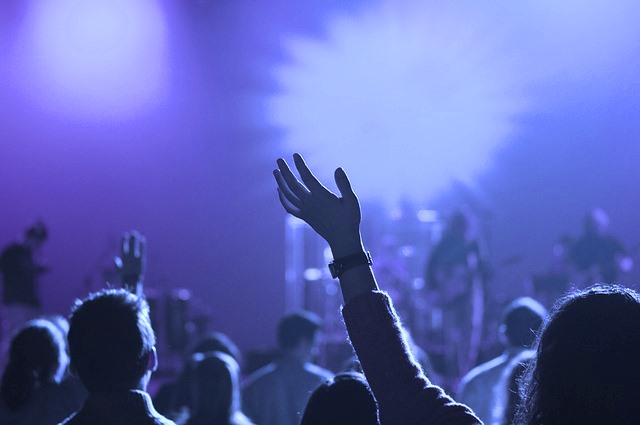 As the rock performance progressed, one song compelled us to get a bit wild with our dancing—we didn't even notice the crowd around us–ha-ha!
But so what? I mean our grown kids and grandson weren't around to be embarrassed for us, right?
What a great feeling of camaraderie of age groups! What a great night!
Later on…
…we ambled through the streets to our car feeling a sense of peace and contentment to be part of this unifying event!
It wasn't quite like attending a world class rock band concert…it was different.  I mean it wasn't the strange crazy high of hearing a rock star idol singing their classic song to you…(and a frenzied mega-crowd of fans).
But, nonetheless, it was still a great night to be thought about fondly for quite some time!
So get out there and enjoy some outdoor concert walking in your locale before winter sets in! You'll be glad you did!
Happy walking, my friends!
P.S.  To tell us what you think, please enter your first name and e-mail address in the form below along with your comment!  I look forward to hearing from you all!  (Only your first name will be displayed with your comments.  Your e-mail address will remain private).