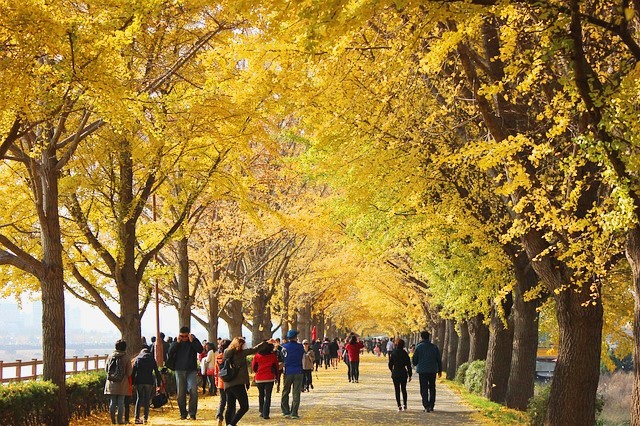 Need some gift ideas for someone who loves to walk?
No worries.  Here's a list of gift ideas for walking lovers, starting at about $8.00!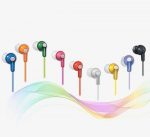 1.  Panasonic ErgoFit In-Ear Earbud Headphones, $8.00 & up @ Amazon.  Comfortable and dependable earbud headphones with dynamic crystal clear sound, and an ergonomic comfort-fit!  Everyone should have a couple of these!
2.  
2-pk clip-on LED Safety Lights (w/ free dog light),  $11.95 @ Amazon.  Walking at dawn or dusk can be fun, but having these safety lights makes good sense if you do…especially if you walk your dog!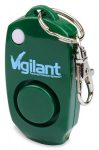 3.  Vigilant 130 DB Personal alarm (w/ backup whistle),  $15.99 @ Amazon. This is a wise idea for anyone to consider if you walk, run or bike in somewhat unfamiliar areas, especially without a travel buddy.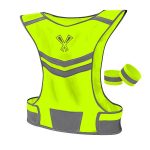 4.  The 247 Viz Reflective Vest with 2 high visibility safety bands (by 247 Viz), only $19.99 – $21.99 on sale @ Amazon.  Here's a good way to make sure you're seen walking near the road at dawn or dusk–-with a quality reflective vest, plus safety wrist bands, too!  Great idea!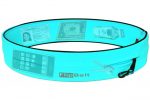 5.   FlipBelt Waist Pouch (designed by Level Terrain, USA),   $28.99 @ Amazon.  A light flexible carry-all that holds anything a walker needs:  smartphone, keys, money, cards and even a couple of water bottles, believe it or not…all this without the nuisance of a floppy bag!  
I bought a flipbelt last summer and loved it!  For sizing, I suggest to go up a size larger, if you're in doubt.  To me it feels better to wear a belt below the waist, just above the hips.  And I found it doubled as a belt for my low riding jeans (or cutoffs), too!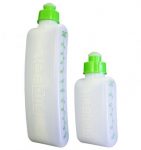 6.  FlipBelt Water Bottles (Level Terrain, USA), $8.99 or $9.99 @ Amazon (for 6 oz. or 11 oz. sizes) Accessories for the flipbelt in 2 sizes.  Their curved shape and sleek lines allow them to easily fit into the outer flipbelt slits in back.
7.  Fitbit Alta Fitness Tracker, colors/black $109.99 to $119.95 @ Amazon.  It syncs automatically to computers and 200+ iOS, windows, & android devices with wireless Bluetooth, plus it's super light and water resistant!  What more could you ask for? 
8.   Walking Books that inspire – See my blog post about books related to walking that I suggest for entertainment, learning and inspiration: Walking Books that Inspire with the Amazon links for books by:
Richard Paul Evans – author of an inspiring 5 novel series about a man who walked from Seattle to the Florida Keys.  The series is thought-provoking and motivating–I cried when it ended!
Loreen Niewenhuis – author of 3 books about her walking expeditions around the Great Lakes and the islands.  I'm in awe of her–what a courageous woman with a passion for preserving the environment and a deep love of nature!
For audio books, see Walk with an Audio Book for details.  Most audio books are $14.99 @ Amazon.  You may like to try out an Audible subscription, too—first month is Free! 
Happy online shopping, my friends! 
P.S.  To tell us what you think, please enter your first name and e-mail address in the form below along with your comment!  I look forward to hearing from you all!  (Only your first name will be displayed with your comments.  Your e-mail address will remain private).