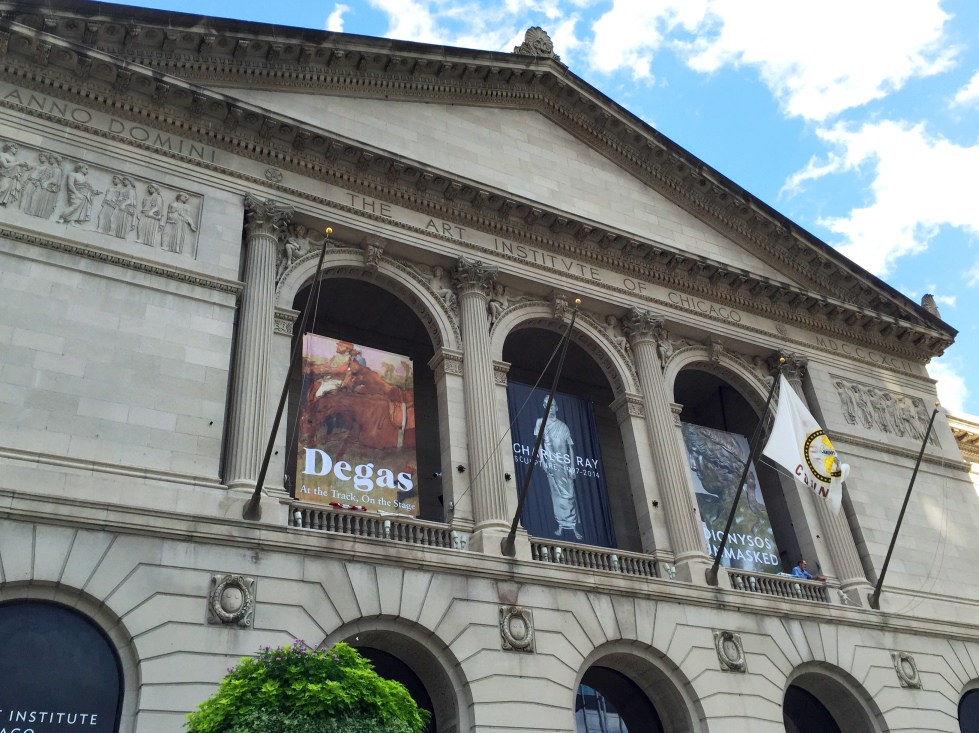 Walk the city Art Museum…
…explore the newly remodeled enhancements, the current exhibitions and rediscover the traditional beloved collections—up close and personal while you walk!
Summer is the perfect time to take a special trip downtown to walk the city…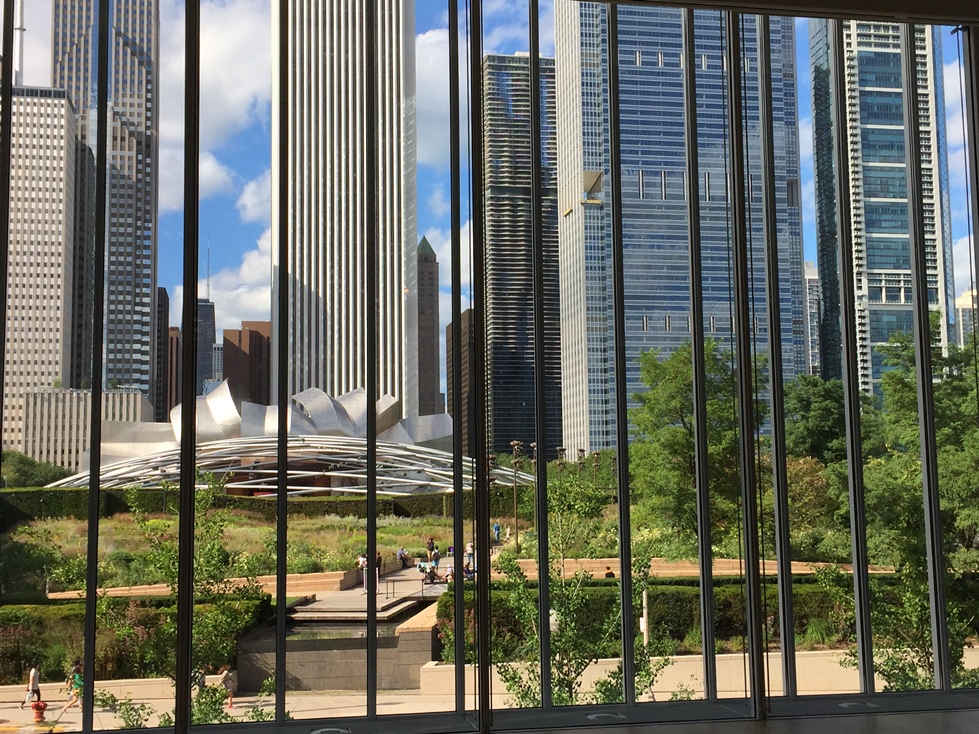 …stop into art galleries, museums, drink in the beauty of the outdoors in city parks and admire the spectacular views of your city's distinctive architecture!
I am constantly amazed at how breath-taking our city of Chicago's skyline and lakefront views can be, especially on a glorious summer day!
This month, I ventured out to rediscover my favorite Chicago museum, the Chicago Art Institute–voted #1 museum in the world by TripAdvisor in 2014!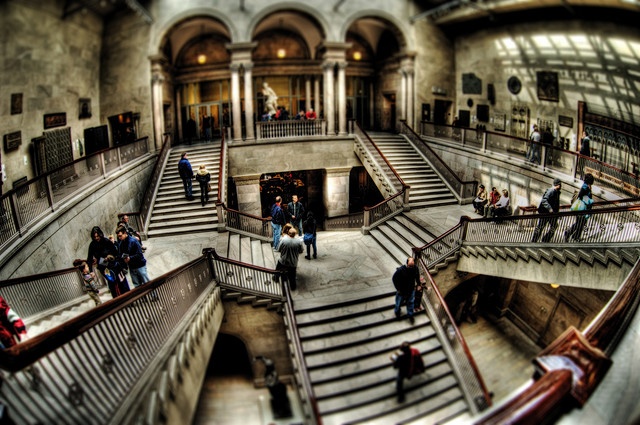 The newest exhibit is one devoted to Degas—a definite crowd-pleaser!  And as a ballet aficionado and former dancer, this artist has always been especially dear to my heart, too!
Taking the Metra train and walking to the Art Institute (no taxi needed) grabbing a scrumptious lunch with my son to sample the vegetarian cuisine at a Native Foods eatery, started my journey out right!  Yes!  Now I'm warmed up and fueled to make the most of this adventure with the best of companionship, too!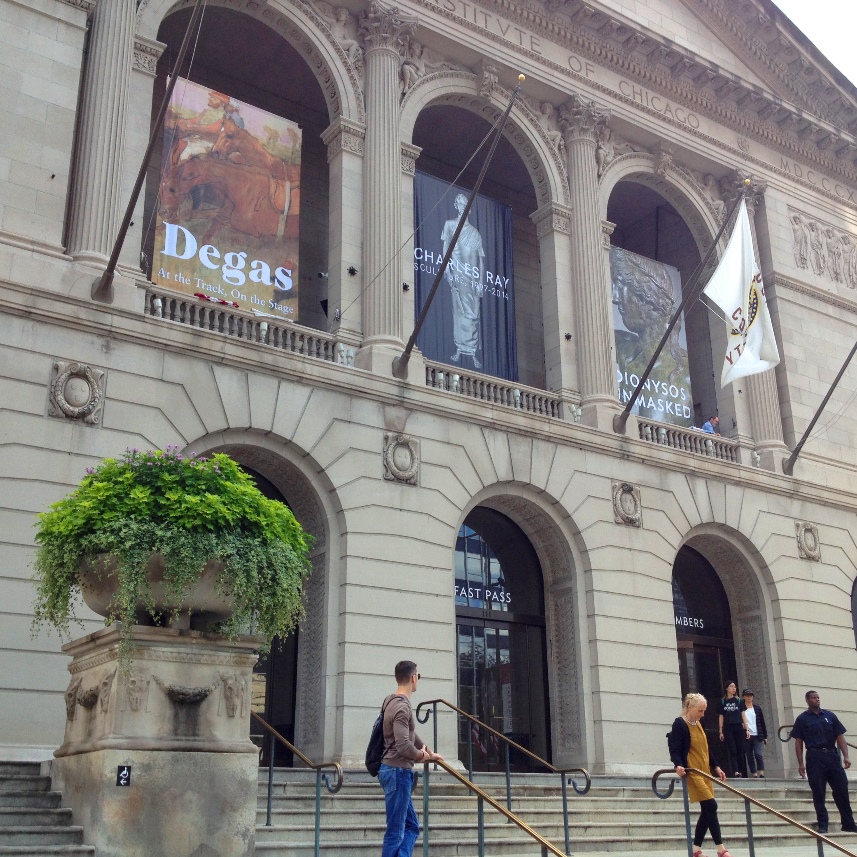 Once we arrive, I'm overcome by the majestic quality of the Art Institute façade, (I always feel this way, no matter how many times I've seen it before).  And it's so deserving of my admiration, that I always take a photo to commemorate the visit and then ascend the many stairs to the regal entrance way and on to the next set of magnificent stairways beyond.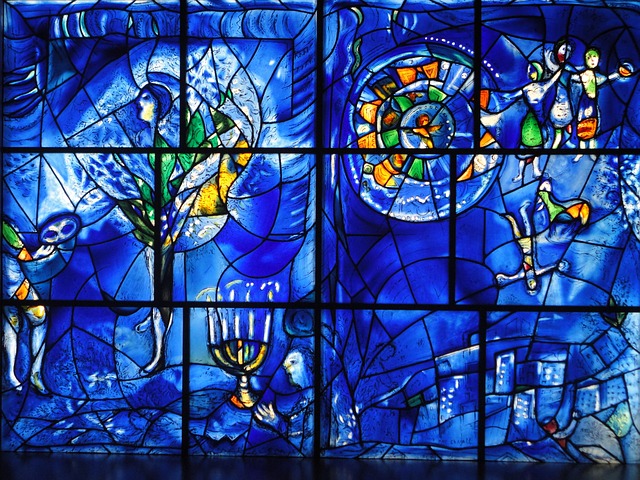 What can I say about classic works of art that hasn't been said before?  Degas—definitively divine!  And all my favorite regular collections were as welcoming and aesthetically soothing as ever…Chagall, Monet, Renoir, Seurat, Van Gogh, Gauguin, Manet, and soooo many others…ahhh, yes…I'm home!
But in terms of walking exercise, this time I was impressed not only with the opportunity I had to walk spacious meandering exhibition rooms and long corridors, but also to enhance my walk by climbing and descending several long flights of stairs!
And every stairway included a gorgeous view of the surrounding gardens, the pavilion theater and labyrinth of gardens across the street, the Chicago skyline or the shimmering lakefront and blue sky—what more could you ask for?  A veritable cornucopia of natural and man-made textures, shapes, colors and lighting everywhere you look!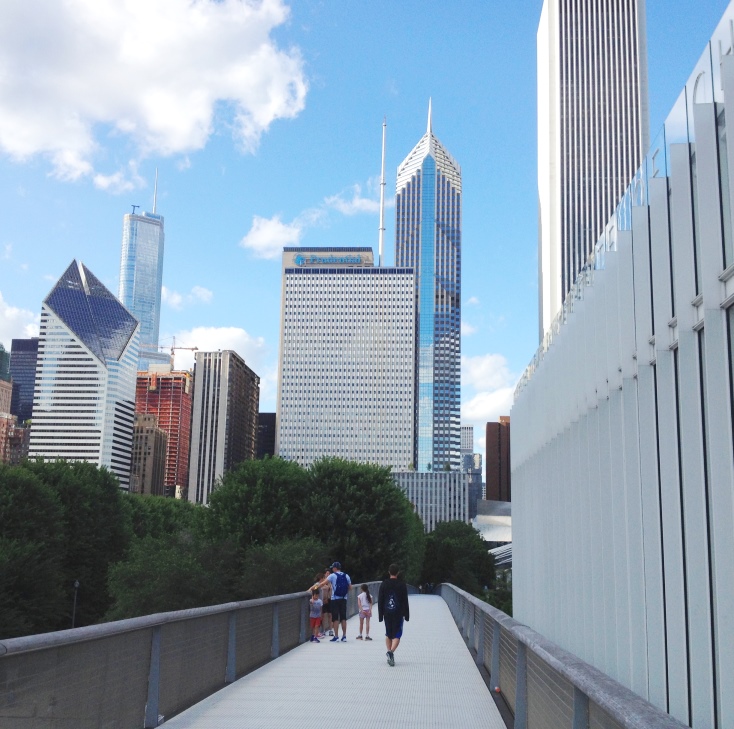 I left the Art Institute, feeling uplifted, inspired, light as a feather…then sailed back to the Metra train station by navigating the streaming crowd all moving in the same direction!  Once aboard, I relished the peach-colored sunset from the upper berth window, as I thought back on my favorite moments of the day and remarked on what a great walking workout it had been, too!
If you haven't been to your favorite art museum in your area in a while, treat yourself to a special day there and get a great walk in at the same time!  Walk the city art museum and have an amazing time photo-journaling your favorite sights to share soon after…or better yet, invite someone along to share your impressions throughout the day–enjoy!

P.S.  To tell us what you think, please enter your first name and e-mail address in the form below along with your comment!  I look forward to hearing from you all!  (Only your first name will be displayed with your comments.  Your e-mail address will remain private).