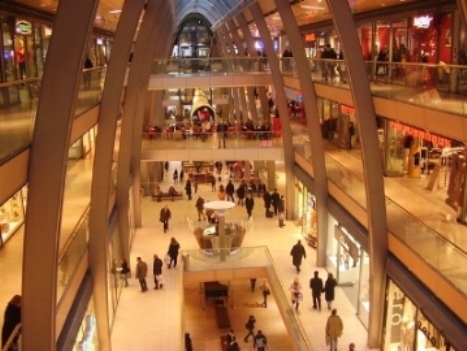 Walking the Shopping Mall…is the perfect way to get out of the house for some "feel good" exercise, cruise the storefront displays and people watch, too!  It's a fun place to be whether you do any shopping or not!
Living in the Chicago area I am a "mall walking fanatic" when the weather turns cold!  The bigger the mall the better—more distance to cover without looping and passing the same stores repeatedly.  The large outlet malls are my favorites!
Here are my Best 5 Tips for Walking the Shopping Mall…
1.  Learn the Mall Directory or have a mall map:  Make sure you do some online research of the mall you've chosen, or get a mall map once you're there to learn the location of the larger anchor stores, rest areas, water fountains and vending machines.
Before you start wandering about the mall, also take a good look at the large marquee Mall Directory Map and Store Listings, if you still need to clarify your orientation.
2.  Avoid the peak mall hours:  If you're hoping to walk continuously, then go to the mall as early as possible, or about an hour before closing to avoid the big crowds.  You'll have a much better chance of finding a parking place near an entrance, too!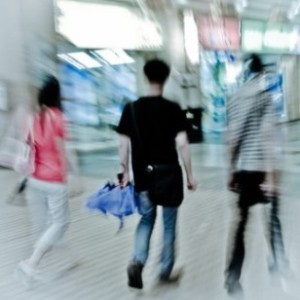 You can plan your walk at the mall so that you do your shopping purchases towards the end of your walk, once you've scoped out the best prices, then zip on out to your car with your shopping goodies!
3.  Park near a Mall entrance:  In winter, if you're able to park your car close enough to one of the mall entrances (during non-peak hours), you can sometimes leave your heaviest coat in the car & just wear a padded vest with a scarf.  This allows you to walk the mall fairly unencumbered–more fun & less chance of losing that coat if you set it down to rest your shoulder!
I just configure & tie the vest and scarf around my small across-the-shoulder purse strap and off I go!  (Note:  Make sure you have you car keys with you—don't get locked out of your car without that heavy coat)!
4.  Play your mp3 player:  Listening to your own preferred music or favorite podcasts (instead of the generic mall music) can help you stay directed & motivated to keep walking forward, instead of making prolonged stops in stores or picking up a tempting snack at the food court!  Keep one ear bud "out" to be aware of your mall surroundings—at times you might turn the mp3 player off to maneuver adeptly, too.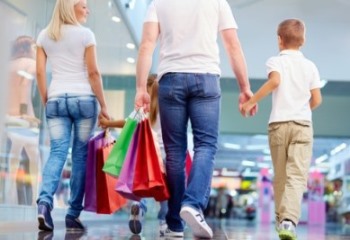 5.  Learn to Maneuver smoothly within a crowd:  If the mall is fairly crowded and you can't schedule your walk to avoid the crowds, then watch out for these:
Streams of walkers moving together:
Look ahead to see if the stream of walkers you're moving within will be slowed to a near halt sometime soon (slow walkers, baby buggies, strollers, or large groups trying to stay together).

Then gracefully switch lanes ahead of time to avoid being caught in the congested/slower group of mall walkers and go around them.
People pushing carts or strollers:
Can be behind you, ahead of you, or coming towards you in the opposite direction.

Often the cart/stroller pushers are distracted in conversation, or are looking at store windows.

They can unintentionally run right into you!

So keep your distance from these guys and try to shift tracks to be out of their pathway!
Children:  are a delight to us all, but one must be proactive in making sure they don't run into you, or spill something with their enthusiastic responses to sounds, people, storefronts, food and other children!
Be sure to be "on guard" if you see a child in the vicinity, as they are highly unpredictable in their movements in new surroundings!

Make sure to keep some distance & be ready to stop or shift your direction on a dime!

Children can suddenly run towards a parent, or to look at something loud, bright & shiny that intrigues them and not even notice the walking adults moving past them at all!
Walking the mall smoothly is a good skill to develop to continue your walking exercise when the weather forecast is cold, windy, snowy or rainy.  You'll be an expert in no time at all with a little practice!
Get into the swing of Mall Walking by starting with your holiday shopping and then continue this routine throughout the winter!
You'll be "fit n' ready" for spring and summer walking fun once that time comes!
Oh, yeah–mall walking here I come!  Please join me!
P.S.  To tell us what you think, please enter your first name and e-mail address in the form below along with your comment!  I look forward to hearing from you all!  (Only your first name will be displayed with your comments.  Your e-mail address will remain private).